Set for Four, 16 x 20 inches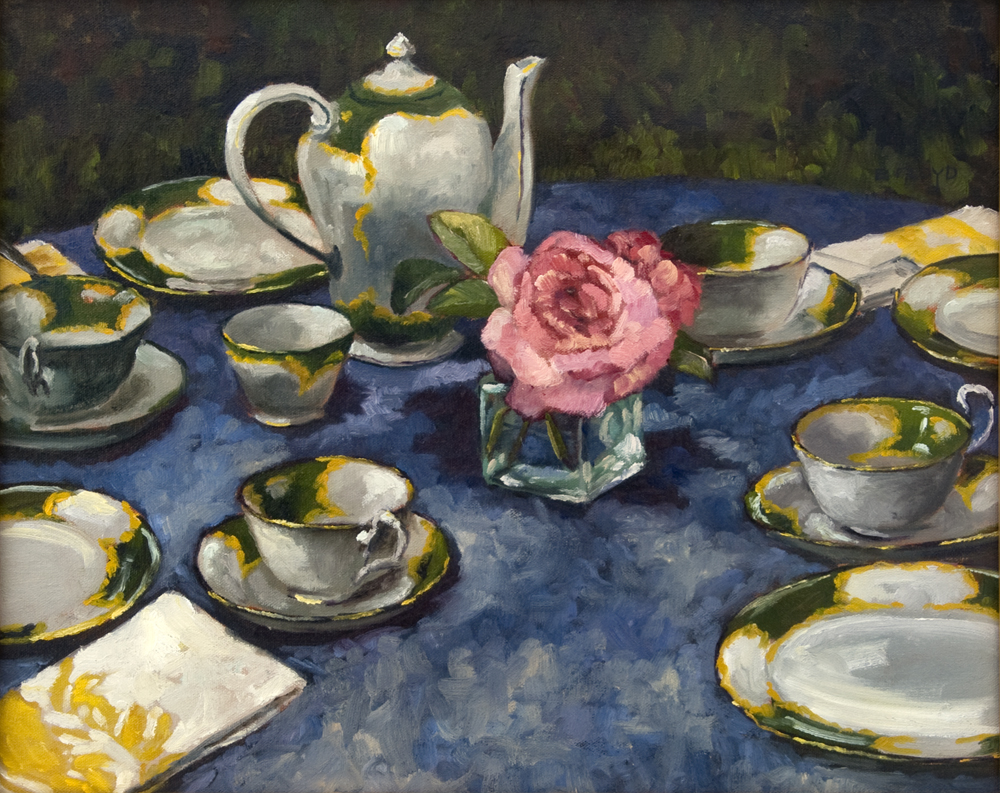 Set for Four
One of my favorite things to do is to plan an alfresco dinner. To me, there is nothing more relaxing and renewing to the soul than eating a meal outside.
Last summer I began to investigate the idea of painting still lifes outdoors, which led to many block-ins but typically by the end of the painting sessions I would wipe them down. That was until I began this painting…
With this painting, it just came together. I was inspired to set the table with my great-grandmother's chocolate set and imagined that I was recording the prelude to a relaxing afternoon in the shade… set for four.
The technique I employed for this painting is a bit different than what I use for my studio still lifes, and I love it for that reason. I had to paint with speed and react to the changing light and heat of summer. It was also freeing in that I was trying to capture the impression of that day.
...................................................................... SOLD {16" x 20″ (40.6 x 55.9 cm) – oil on linen} {22" x 26″ (55.9 x 66 cm) with frame}